Kurseong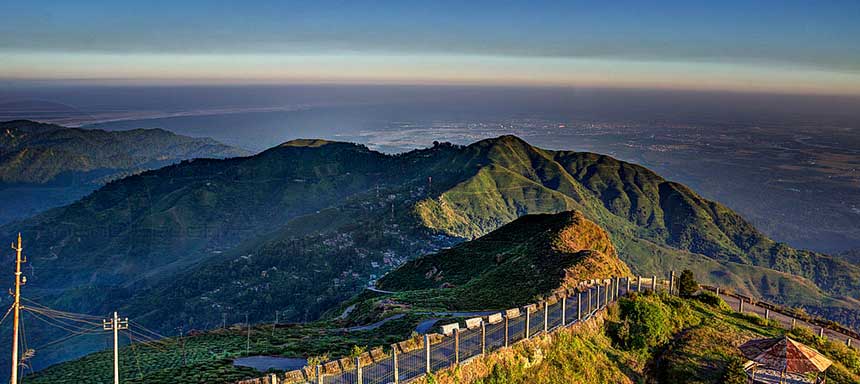 Kurseong, located on the Darjeeling-Siliguri road is another destination which has hyped the interest of travelers visiting Siliguri. Perched at an altitude of 1458mt, Kurseong is located at a distance of 51km from Siliguri. It is famous for being a pictorial town which has inspired many artistic minds with its serene ambiance and astonishing natural beauty. The rolling meadows of lush tea gardens of Kurseong has ensnared the mind of many travelers. There are many places to visit in Kurseong the most iconic one being the Eagle Crag near the TV station Tower. It is famous for being a vantage point to get a panoramic view of Siliguri. Another such view point is Giddapahar View Point which is famous for offering an outstanding sunrise over the mountainous valley. It is located at a 15min driving distance from Kurseong. Deer Park of Kurseong showcases the vibrant ecology of Himalayan region.
There are many historical places in Kurseong like Netaji Subhash Chandra Bose Museum and DHR museum which houses some of the rarest artifact of British Era. From ancient buildings to luxuriant tea garden explore them all in Kurseong.
Best time to visit Kurseong: Except for monsoon season when the roads towards hill region become more prone to landslides, Kurseong can be visited throughout the year. But spring season March to May is considered the best time to visit Kurseong if travellers want to witness the vista of blooming orchid covering the valleys surrounding Kurseong.
Things to do in Kurseong: Tea garden tour, trekking, toy train ride, village walk.
Other places to visit in and around Siliguri