Mirik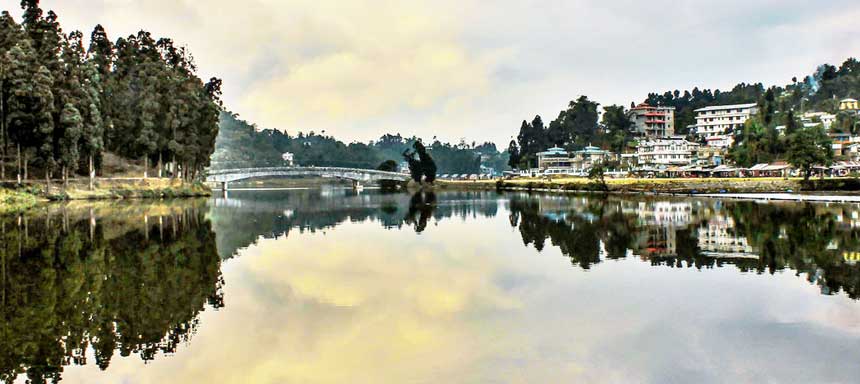 Surrounded with lush tea garden and wooded forest of alpine trees is a sleepy hamlet called Mirik. It is located at a distance of 55km from Siliguri. Mirik is a new found hill station. The most iconic landmark of Mirik is the emerald green coloured Lake Sumendu commonly also known as Mirik Jhill. In the native Nepali Language the word "Jhill" stands for "Lake".
There are many interest points likes sunrise view point, Rameetay Dhara, Bokar Monastery which are at an easy walking distance from Mirik Jhill. Along the bank of Mirik Jhill is a foot bridge name Indrani Pool which connects the well-manicured garden with dense pine forest. The word Indrani Pool is derived from the native language were the word "Indrani" stands for "Rainbow" and "Pool" stands for "Bridge". The serene ambiance, rich flora and fauna, and panoramic vista of Mt Kanchenjunga have made Mirik a favored tourist of North East region.
Best time to visit Mirik: Each season has its own charm to relish in Mirik but the best time to visit Mirik is considered during summer season March to June.
Things to do in Mirik: Boating, pony ride, tea garden tour, short hike.
Other places to visit in and around Siliguri