Sevoke Kali Mandir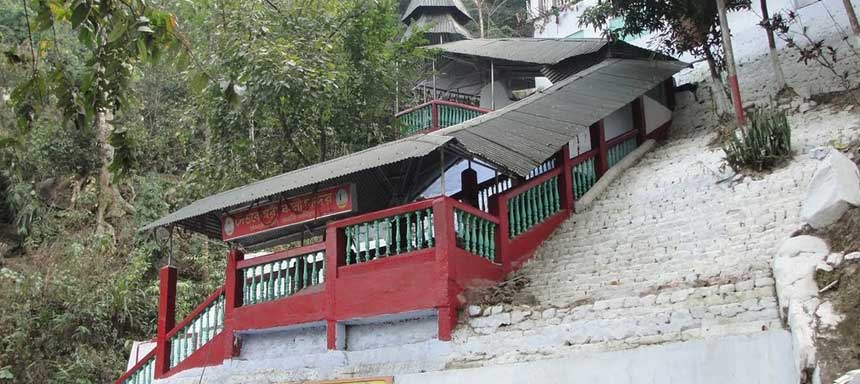 Sevokeshwari Kali Mandir or commonly known as Sevoke Kali Mandir, located at a distance of 26km from Siliguri on the way to Kalimpong is a sacred shrine dedicated to Goddess Kali. It is situated near Coronation Bridge along the river bank of roaring river Teesta.
Surrounded with lush emerald green forest, Sevoke Kali Mandir has attracted pilgrim and tourist from far and wide with its serenity and astounding view of Mt Kanchenjunga. The view of snow clad Mt Kanchenjunga looming over the meandering river streams of Teesta has ensnared the heart of many travelers making Sevoke Kali Mandir a must visit destination of Siliguri. The first thing which visitors notices while visiting Sevoke Kali Mandir are the brightly painted staircase leading toward the main shrine. During Navrati and Durga Puja the usually calm Sevoke Mandir is filled with the sound of tinkling prayer bells.
There is no specific time to visit Sevoke Kali Mandir since it is open for the pilgrims and tourist 24/7 but to catch an unhindered view of Mt Kanchenjunga October to December are considered the best time to visit Sevoke Kali Mandir.
Other places to visit in and around Siliguri