Science City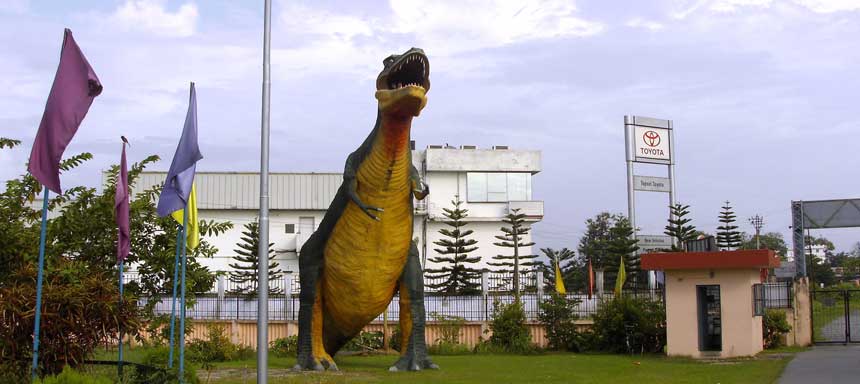 Established in 1997 is the first and only science Centre of Siliguri, The North Bengal Science City or popularly known as Science City. It is located at a distance of 7km from the main city of Siliguri. Sited amidst the verdant land dotted with gokul and hazel trees Science City was built with the purpose of promoting and developing scientific interest among the people.
Located in Matigara, Science City can be visited daily from 10:30 am to 6:00 pm. Housing a planetarium and Nature Interpretation Centre, Science City is one of the must visit destination in Siliguri for the inquisitive tourists. The green lawn surrounding Science City's building is decked with simple equipments and objects like swings, seesaw, and pendulum which explain the laws of physics. Visitors can also feed some guinea pigs and rabbits while strolling around the premises of Science City.
Observe the constellations in planetarium and learn more about the flora and fauna of Northern region in the Nature Interpretation Centre of Science City. Learning the basics principal of physics has become easier and fun with creative use of day to day subject shown in Science City. Catch any auto-rickshaw going towards Matigara to strike some poses with the giant T-Rex model in Science City of Siliguri.
Other places to visit in and around Siliguri